Donate Gift Cards For Charity!
CFC Gift Card, and its subsidiaries, are proud to have long been involved in helping local charities raise money. We are firm believers of the importance of giving back to our community. There are many wonderful charities that truly make a difference in the lives of millions of people. Many people are selfless in volunteering to aid those in need. We commend them in their endeavors!
CFC Gift Card will be working with local charities to assist them in raising money and keeping it local in the area. That being said, we are proud to announce that we have established an avenue that you can make YOUR charitable donations.
Simply make a donation of any unused gift card –it's easy, just call it in 844-GIFT-CARD (844-443-8227)
We will process the card and make a donation in YOUR NAME to YOUR favorite charity
You can donate to one of our charities or to the charity of your choosing, YOU decide
Remember too, it's tax deductible 
We are so happy that we can assist you in this fashion. There are many well deserving charities out there that need our help. We hope that this way of charitable giving makes it a little easier for you to make that donation that you wanted to give. We are all very busy and sometimes we forget to do important things. We are trying to raise awareness to help families, women, and children in the community where we live.
Thank you in advance for your generosity.
Sincerely,
Our Family at CFC Gift Card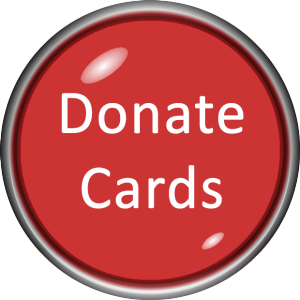 Not sure what charity to donate to? Here is a short list of some of the charities that we work with.
| | | | | | |
| --- | --- | --- | --- | --- | --- |
| NAME | | CATEGORY |   |   |   |
| Goodwill Industries | National | Social services | | | |
| United Way | National | Social services | | | |
| American Red Cross | National | Social services | | | |
| The Salvation Army | National | Social services | | | |
| Habitat for Humanity | National | Social services | | | |
| Boys & Girls Clubs of America | National | Youth | | | |
| Easter Seals | National | Health | | | |
| Smithsonian Institution | National | Museums | | | |
| Feeding America | National | Social services | | | |
| Task Force for Global Health | National | Health | | | |
| World Vision | National | Relief/development | | | |
| The Nature Conservancy | National | Environment | | | |
| American Cancer Society | National | Health | | | |
| Food for the Poor | National | Relief/development | | | |
| Boy Scouts of America | National | Youth | | | |
| ALSAC/St. Jude's Children's Research Hospital | National | Hospital/med center | | | |
| Children's Hospital Los Angeles | National | Hospital/med center | | | |
| AmeriCares | National | Relief/development | | | |
| American Heart Association | National | Health | | | |
| Save the Children | National | Relief/development | | | |
| CARE | National | Relief/development | | | |
| Compassion International | National | Relief/development | | | |
| Fred Hutchinson Cancer Research Center | National | Hospital/med center | | | |
| Metropolitan Museum of Art | National | Museums | | | |
| United States Fund for UNICEF | National | Relief/development | | | |
| Feed the Children | National | Relief/development | | | |
| Direct Relief International | National | Relief/development | | | |
| PBS | National | Relief/development | | | |
| International Rescue Committee | National | Relief/development | | | |
| Art Institute of Chicago | National | Education | | | |
| Samaritan's Purse | National | Relief/development | | | |
| Institute of International Education | National | Education | | | |
| Metropolitan Opera Association | National | Cultural | | | |
| Susan G. Komen for the Cure | National | Health | | | |
| Boys Town | National | Youth | | | |
| Cystic Fibrosis Foundation | National | Health | | | |
| Good360 | National | Relief/development | | | |
| Pew Charitable Trust | National | Public interest | | | |